The 2023 Open Championships will take place in Cleveland, Ohio at Yorktown Lanes and Roseland Lanes beginning Feb 25, 2023 and runs through April 30, 2023 (excluding Easter Weekend)
Entries closed January 17, 2023
Click here for Open Championships map.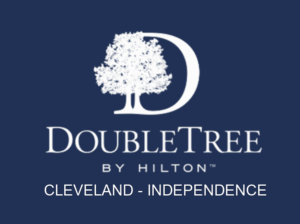 6200 Quarry Lane,  |  Independence, OH 44131-2218  |  1 216-447-1300
We are glad you can join us for the Ohio State USBC Open Championships. We have a room block reserved at DoubleTree by Hilton Cleveland South – Independence. Booking your room is simple, just click "Book a Room" to receive your group's preferred rate. We are looking forward to see you this year. We hope you enjoy your stay and your group's event!
If you have iisues booking, please call 1 216-447-1300, and let them know. Please use Group Code by each weekend when referencing.
ROOMS & RATES:
2 Double Beds — $109.00 + Tax
1 King Bed with Sofa — $109.00 + Tax
Event Date: 3/24/2023 – 3/25/2023 | Book By: 3/3/2023 | Group Code: US5
Book A Room
Event Date: 3/31/2023 – 4/01/2023 | Book By: 3/3/2023  | Group Code: US6
Book A Room
Event Date: 4/14/2023 – 4/15/2023 | Book By: 2/24/2023  | Group Code: US7
Book A Room
Event Date: 4/21/2023 – 4/22/2023 | Book By: 3/3/2023  | Group Code: US8
Book A Room
Event Date: 4/28/2023 – 4/29/2023 | Book By: 3/7/2023  | Group Code: US9
Book A Room
Yorktown Lanes
6218 Pearl Rd
Cleveland, OH 44130
440.886.5300

Roseland Lanes
26383 Broadway Ave.
Oakwood, OH 44146
440.232.5444
Team HDCP Unofficial
| | | | |
| --- | --- | --- | --- |
| 1 | Plaza Lanes #2 | 3,681 | Celina, OH |
| 2 | Plaza Lanes #1 | 3,641 | Celina, OH |
| 3 | Taylor Painting | 3,635 | Celina, OH |
| 4 | Big Dogs | 3,627 | Celina, OH |
| 5 | RE Becker Builders | 3,613 | Wapakoneta, OH |
| 6 | Wickliffe Lanes 1 | 3,575 | Eastlake, OH |
| 7 | Plaza Lanes #3 | 3,545 | Celina, OH |
| 8 | Gutter Ducks | 3,530 | DeGraff, OH |
| 9 | London's 3 & 2 | 3,485 | London, OH |
| 10 | Go Bucks | 3,480 | Ada, OH |
| 10 | Schott Auctions | 3,480 | Celina, OH |
| 12 | 4 Bitches & A Loser | 3,464 | Sidney, OH |
| 13 | We Got Framed | 3,451 | Cuyahoga Falls, OH |
| 14 | Goshen Lanes #2 | 3,444 | Marysville, OH |
| 15 | Bowlers Sanctuary #2 | 3,432 | Cuyahoga Falls, OH |
| 16 | Master Clean 5 | 3,428 | Columbus, OH |
| 16 | Mostly Seventy | 3,428 | Paulding, OH |
| 18 | Gene's Machine | 3,426 | Akron, OH |
| 19 | Sloppy Ballz | 3,425 | Sidney, OH |
| 20 | Boots-n-Bourbon | 3,423 | Celina, OH |
| 20 | Beaulty Vault | 3,423 | Toledo, OH |
| 22 | Sobriety Sux | 3,420 | Piqua, OH |
| 22 | Advanced Chasis | 3,420 | Antwerp, OH |
| 24 | Wright Bros. Aero | 3,416 | Moraine, OH |
| 25 | M & S Associates | 3,414 | Celina, OH |
| 26 | P&G Custom Ent, LLC | 3,409 | Sidney, OH |
| 27 | BW Retail Solutions | 3,407 | Fremont, OH |
| 28 | Sawmill 1 | 3,405 | Westerville, OH |
| 29 | Shreve's All-Star Pro Shop | 3,403 | Sheffield Lake, OH |
| 30 | Aaron's Rental | 3,402 | Celina, OH |
| 31 | Celina VFW | 3,399 | Celina, OH |
| 31 | Misfits | 3,399 | Ohio City, OH |
| 33 | RMRI | 3,391 | Cuyahoga Falls, OH |
| 34 | Roosters Sawmill | 3,388 | Grove City, OH |
| 35 | L.H.B.H. | 3,385 | Columbus, OH |
| 35 | Palace 2 | 3,385 | Westerville, OH |
| 37 | Chico's Bail Bond | 3,383 | Wapakoneta, OH |
| 37 | The Hardwood | 3,383 | Van Wert, OH |
| 37 | Bel Mar Majors | 3,383 | Sidney, OH |
| 40 | Splits Happen | 3,381 | Antwerp, OH |
| 40 | Luv the Box | 3,381 | Aurora, OH |
| 42 | Brown Jug | 3,379 | Franklin, OH |
| 42 | Prestige Worldwide | 3,379 | Celina, OH |
| 44 | Bell Farms | 3,378 | Chillicothe, OH |
| 44 | LJS Trucking | 3,378 | Van Wert, OH |
| 46 | Goshen Lanes #5 | 3,377 | Mechanicsburg, OH |
| 47 | Grandon Massotherapy II | 3,374 | Girard, OH |
| 48 | Van Wert Moose | 3,373 | Van Wert, OH |
| 49 | No Spares Here | 3,370 | Dayton, OH |
| 50 | London's FInest | 3,369 | London, OH |
| 51 | Mel's Crew | 3,365 | Lorain, OH |
| 52 | JB Paint Company | 3,363 | Bay Village, OH |
| 53 | Morris Flloor Covering | 3,361 | Defiance, OH |
| 54 | Here for the Beer | 3,359 | Franklin, OH |
| 55 | Cincy Team #1 | 3,358 | Cincinnati, OH |
| 56 | Done Messed Up | 3,354 | Fairborn, OH |
| 57 | Ten Back Pro Shop | 3,353 | Cuyahoga Falls, OH |
| 58 | Next Gen Pro Shop 2 | 3,352 | Chillicothe, OH |
| 58 | King's Table | 3,352 | Kettering, OH |
| 58 | Bel-Mar | 3,352 | Sidney, OH |
| 61 | Next Gen Pro Shop #1 | 3,349 | Chillicothe, OH |
| 61 | 2nd Place | 3,349 | Columbus, OH |
| 63 | Grandon Massotherapy III | 3,346 | Girard, OH |
| 64 | Great Lake Garage Door | 3,345 | Gibsonburg, OH |
| 65 | Impulse Sport Fishing | 3,341 | Fostoria, OH |
| 66 | Gutter Gang | 3,340 | Montezuma, OH |
| 66 | TNT | 3,340 | Akron, OH |
| 68 | Quality Switch #2 | 3,339 | Cortland, OH |
| 69 | Who Gives a Split | 3,338 | Elyria, OH |
| 70 | Here for Beer #2 | 3,337 | Newark, OH |
| 71 | Stand Up to Cancer | 3,335 | Fostoria, OH |
| 71 | Two Boards Right | 3,335 | Delaware, OH |
| 73 | Palace 1 | 3,334 | Westerville, OH |
| 74 | Srtike & Awe | 3,330 | Geneva, OH |
| 75 | Americut | 3,329 | Vermillion, OH |
| 76 | 5 Clowns | 3,328 | Mark Center, OH |
| 76 | Simon Says Flooring | 3,328 | Defiance, OH |
| 78 | Bowling Stones | 3,324 | Salem, OH |
| 79 | Damnit Frankie | 3,323 | Cuyahoga Falls, OH |
| 79 | Here for Beer #1 | 3,323 | Newark, OH |
| 81 | Candy Strippers | 3,322 | Wayne, OH |
| 82 | Bill's Auto & Towing | 3,321 | Curtice, OH |
| 83 | Car Services | 3,317 | Delaware, OH |
| 84 | Ted's Barber Shop I | 3,316 | Lima, OH |
| 84 | Puck Buddies | 3,316 | Brunswick, OH |
| 86 | S & S Volvo | 3,315 | Wapakoneta, OH |
| 86 | Sun Trucking | 3,315 | Dayton, OH |
| 88 | Duke's Sanitary #3 | 3,311 | Cortland, OH |
| 89 | Rayho | 3,308 | Cuyahoga Falls, OH |
| 89 | In Between Betters | 3,308 | Warren, OH |
| 91 | Waiting on Al | 3,307 | North Canton, OH |
| 91 | Goshen Lanes #6 | 3,307 | Marysville, OH |
| 93 | #Strike4Dad | 3,305 | Lakewood, OH |
| 94 | More Loopy | 3,304 | Tiffin, OH |
| 94 | Summit Lounge | 3,304 | Warren, OH |
| 96 | Gutter Gang | 3,301 | Norton, OH |
| 97 | Shenanigans | 3,300 | Salem, OH |
| 98 | Master Clean 6 | 3,299 | Columbus, OH |
| 98 | Boots-n-Bourbon #2 | 3,299 | Celina, OH |
| 98 | Cloverleaf Pro Shop 2 | 3,299 | Seven Hills, OH |
Team Optional Scratch Unofficial
| | | | |
| --- | --- | --- | --- |
| 1 | Wickliffe Lanes 1 | 3,575 | Eastlake, OH |
| 2 | RMRI | 3,391 | Cuyahoga Falls, OH |
| 3 | Bowlers Sanctuary #2 | 3,373 | Cuyahoga Falls, OH |
| 4 | JB Paint Company | 3,363 | Bay Village, OH |
| 5 | Next Gen Pro Shop 2 | 3,352 | Chillicothe, OH |
| 6 | Next Gen Pro Shop #1 | 3,349 | Chillicothe, OH |
| 7 | Plaza Lanes #1 | 3,347 | Celina, OH |
| 8 | Cloverleaf Pro Shop #3 | 3,262 | Parma, OH |
| 9 | Cincy Team #1 | 3,248 | Cincinnati, OH |
| 10 | Sled Dog Transportation II | 3,243 | Massillon, OH |
| 11 | Apples and Thane | 3,241 | Bay Village, OH |
| 12 | Sensations Dilfs | 3,238 | Fremont, OH |
| 13 | #campwalker | 3,223 | East Cleveland, OH |
| 14 | Spectrum | 3,218 | Fremont, OH |
| 15 | Cloverleaf Pro Shop 2 | 3,213 | Seven Hills, OH |
| 16 | Duke's Sanitary | 3,194 | Cortland, OH |
| 17 | TNT | 3,187 | Akron, OH |
| 18 | Americut | 3,184 | Vermillion, OH |
| 19 | Cloverleaf Pro Shop 1 | 3,181 | Seven Hills, OH |
| 20 | Legendary | 3,163 | Avon, OH |
| 21 | Cowper | 3,154 | Brooklyn, OH |
| 22 | 4 Kids & Me | 3,151 | Strongsville, OH |
| 23 | Johnson's Boys | 3,144 | Xenia, OH |
| 24 | Scratch Sand Baggers | 3,135 | Columbus, OH |
| 25 | King's Table | 3,134 | Kettering, OH |
| 26 | Keyser Inc | 3,132 | Holland, OH |
| 27 | "Stoney 17" | 3,109 | Garfield Heights, OH |
| 28 | C. Schultz | 3,101 | Brunswick, OH |
| 29 | L.H.B.H. | 3,099 | Columbus, OH |
| 30 | Misfits | 3,098 | Toledo, OH |
| 31 | Dun Rite | 3,089 | Parma, OH |
| 32 | 10 Balls 5 Bags | 3,087 | Cuyahoga Falls, OH |
| 33 | Duke;s Sanitary #4 | 3,076 | Cortland, OH |
| 34 | First Alternates | 3,063 | Franklin, OH |
| 35 | Our Gang's Loungs | 3,056 | Stow, OH |
| 36 | Personally Fit | 3,055 | Kettering, OH |
| 37 | Ten Back Pro Shop | 3,054 | Cuyahoga Falls, OH |
| 38 | Sled Dog Transportation IV | 3,048 | Massillon, OH |
| 39 | Steve's Pro Shop #1 | 3,041 | Pierpont, OH |
| 40 | Play to Win | 3,038 | Akron, OH |
| 41 | Duke's Sanitary #3 | 3,031 | Cortland, OH |
| 42 | Who's Ur Daddy? | 3,028 | Gahanna, OH |
| 43 | Duke's Sanitary #5 | 3,015 | Cortland, OH |
| 44 | Sled Dog Transportation III | 3,014 | Massillon, OH |
| 45 | Black Dave's Plantation | 3,008 | Cuyahoga Falls, OH |
| 46 | Nuttin But Nut | 3,003 | Cincinnati, OH |
| 47 | Bowlers Advantage Pro Shop | 2,992 | Ashtabula, OH |
| 48 | Aqua Bowling Level 2 | 2,989 | North Ridgeville, OH |
| 48 | All 3 Holes #1 | 2,989 | Garfield Hts, OH |
| 50 | Bowling World | 2,987 | North Ridgeville, OH |
Doubles HDCP Unofficial
| | | | |
| --- | --- | --- | --- |
| 1 | Szczesniak Ryan J.  \ Szczesniak Raymond J.  | 1,531 | North Royalton, OH |
| 2 | Curati Anthony A.  \ Baltzer Noah   | 1,483 | Cuyahoga Falls, OH |
| 3 | Root Darren K.  \ Woodrum Danny R.  | 1,474 | Garfield Hts, OH |
| 4 | Eaton Bryan G.  \ Eaton Michael R. Jr | 1,465 | Fremont, OH |
| 5 | Shriver Bret A.  \ Shevel Tim J.  | 1,464 | Elyria, OH |
| 6 | Moore Kimberly K.  \ Sheets Paula   | 1,444 | Mechanicsburg, OH |
| 7 | Walk Harlee R.  \ Walk Zack D.  | 1,442 | Antwerp, OH |
| 8 | Hazelrigg James R.  \ Johnson David W.  | 1,441 | Dublin, OH |
| 8 | Schumacher Robert  JR \ Holman Jerry W.  | 1,441 | Gibsonburg, OH |
| 10 | Carlson Brian W.  \ Carlson Cody W.  | 1,439 | Cincinnati, OH |
| 11 | McKenzie Christine A.  \ Klinger Kyler L.  | 1,435 | DeGraff, OH |
| 12 | Mullins Kurt M.  \ Ickes Tony E.  | 1,431 | Carey, OH |
| 13 | Sobel Benjamin C.  \ Scott Jeffery R. Jr | 1,430 | Chillicothe, OH |
| 14 | Jones Matthew R.  \ Syx Steven R.  | 1,424 | Kettering, OH |
| 15 | Wolford Tristen M.  \ Wolford Charlie D.  | 1,423 | Celina, OH |
| 16 | Bures Robert A.  \ Bures Robert J. Jr | 1,422 | Eastlake, OH |
| 17 | Bloomer Robert T.  \ Bloomer Melissa J.  | 1,420 | Conneaut, OH |
| 17 | Anez Jennifer A.  \ Tarris Heather A.  | 1,420 | Kansas, OH |
| 19 | Clifford Jamie A.  \ Kingery David D.  | 1,419 | Chillicothe, OH |
| 20 | Adams Kevin A.  \ Gray James L.  | 1,415 | Celina, OH |
| 21 | Lang Jenna M.  \ Jackson Robert   | 1,414 | London, OH |
| 22 | Pennington Steven L.  \ Novak Brandon L.  | 1,405 | Chillicothe, OH |
| 22 | Wardlow Benjamin J.  \ Carnahan Jason   | 1,405 | Columbus, OH |
| 22 | Jones Nancy M   \ Wilt Jim   | 1,405 | Sidney, OH |
| 22 | Bowers Brian K.  \ Rhodes Calvin E.  | 1,405 | Van Wert, OH |
| 26 | Kaufman Scott A.  \ Kaufman Angie   | 1,404 | Antwerp, OH |
| 27 | Savage Chris A.  \ Bonifas Vernon L.  | 1,403 | Celina, OH |
| 28 | Beeghley Christopher D.  \ Warner Michael D.  | 1,402 | Columbus, OH |
| 29 | Freyhauf Cindi L.  \ Szczesniak Brian   | 1,400 | North Royalton, OH |
| 30 | Carroll Kris A.  \ Rister Tyler L.  | 1,398 | Marysville, OH |
| 31 | Fortney Frederick B.  \ Moors Garey D.  | 1,396 | Hiram, OH |
| 31 | Trapletti George G.  \ Messina Carmen  III | 1,396 | Cleveland, OH |
| 33 | Yesovich Maria E.  \ Yesovich Shane K.  | 1,395 | Warren, OH |
| 34 | Gray Chandler J.  \ Rodrigues Jason M.  | 1,394 | Celina, OH |
| 35 | Selgo Dick E. Jr \ Evans Mike   | 1,390 | Archbold, OH |
| 36 | Dudgeon Megan R.  \ Hensley Lucas D.  | 1,388 | Sidney, OH |
| 37 | Pickett Joshua A.  \ Robertson Rickey L. Jr | 1,387 | Cincinnati, OH |
| 38 | Jones Patricia F.  \ Murphy James M.  | 1,386 | Piqua, OH |
| 39 | Schulze Brenda   \ Cotterman Julia A.  | 1,384 | Sidney, OH |
| 40 | Gordon Valerie M.  \ Gordon John M.  | 1,383 | Sidney, OH |
| 41 | Welch Edmund F.  \ Fetters Mike W. Sr | 1,382 | Van Wert, OH |
| 41 | Wilson Dylon W.  \ Strickler Harrison S.  | 1,382 | Vermillion, OH |
| 43 | Welsh David O. II \ Honeywell Aaron D.  | 1,381 | Toledo, OH |
| 43 | Myers Kevin   \ Dobie Mike   | 1,381 | Wapakoneta, OH |
| 45 | Morey Michael A.  \ Voegle Jason S.  | 1,380 | Sandusky, OH |
| 46 | Crigger Stephanie D.  \ Fender Hannah   | 1,379 | London, OH |
| 46 | Shreve Neil M.  \ Trubisky Dan L.  | 1,379 | Dublin, OH |
| 48 | Zerucha Mark  Sr \ Zeruch John   | 1,377 | Windham, OH |
| 48 | Wilt Tammy J.  \ Long Jamie E.  | 1,377 | Sidney, OH |
| 48 | Szczesniak Austin A.  \ Freyhauf Kevin J.  | 1,377 | North Royalton, OH |
| 51 | Brown Brian P.  \ Zysek Terry K.  | 1,375 | Powell, OH |
| 51 | Scase Richard L. Jr \ Joseph Duane L.  | 1,375 | Marysville, OH |
| 53 | White Phyliss A.  \ Rister Makayla N.  | 1,374 | Marysville, OH |
| 53 | Stangel Mary K.  \ Meyers Nicki L.  | 1,374 | Sidney, OH |
| 53 | Palmer Jeffrey L.  \ Byas Gary P. II | 1,374 | Gahanna, OH |
| 56 | Hathaway Brian J.  \ Fourman Jennifer L.  | 1,373 | Montezuma, OH |
| 57 | Hatfield Shane M.  \ Waltmire Shane M.  | 1,372 | Van Wert, OH |
| 58 | Dailey Jarrod D.  \ Schmitt Cody S.  | 1,371 | Celina, OH |
| 59 | Boroff Chris L.  \ Frysinger Jay V.  | 1,370 | Celina, OH |
| 60 | Diamond Matthew A.  \ Jordan Andrew H.  | 1,369 | Chillicothe, OH |
| 61 | Stocker Kenneth E.  \ Robinson Blake R.  | 1,367 | Coshocton, OH |
| 61 | Winget David L.  \ Slusser Tyler R.  | 1,367 | Celina, OH |
| 63 | Dudash Michael E.  \ McKinney Tab R.  | 1,366 | Willoughby, OH |
| 63 | Adkins Zachary H.  \ Jones Benjamin A.  | 1,366 | Convoy, OH |
| 65 | Schott Derrick J.  \ Schott Matt J.  | 1,364 | Celina, OH |
| 66 | Shoaff Richard J.  \ Conley Nick R.  | 1,363 | Norton, OH |
| 66 | Gregg Matt R.  \ Mullholand Jarreth C.  | 1,363 | Fostoria, OH |
| 66 | Goodspeed Ryan C.  \ Eckhardt Justin C.  | 1,363 | Celina, OH |
| 66 | Davidson Doug E.  \ Davidson Michael J.  | 1,363 | Versailles, OH |
| 66 | Farley Ashley L.  \ Salter Lamont M.  | 1,363 | Girard, OH |
| 71 | Miller Catrina R.  \ Limbert Clint W.  | 1,362 | Sidney, OH |
| 72 | Burbo Edward J.  \ Dee Adam J.  | 1,361 | Fremont, OH |
| 73 | Keith Brenda K.  \ Keith Tiffany D.  | 1,360 | Franklin, OH |
| 73 | Young Ken W.  \ Young Kenneth   | 1,360 | Fairlawn, OH |
| 73 | Goldner Destiny R.  \ Keller Zachery M.  | 1,360 | Girard, OH |
| 76 | Clair Jeff   \ Caryer Edward H.  | 1,358 | Sherwood, OH |
| 77 | Hamstreet Shelby   \ Garcia Leo   | 1,356 | Fremont, OH |
| 77 | Fox Lynn M. Jr \ Ross Jason   | 1,356 | Van Wert, OH |
| 77 | Hinkle Rob   \ Hall Greg L.  | 1,356 | Celina, OH |
| 80 | Steinmetz Eric J.  \ Stevenson Rick A.  | 1,354 | Bloomdale, OH |
| 80 | Kunkel Charles R.  \ Kunkel Noah R.  | 1,354 | Moraine, OH |
| 82 | Blackmore Seth   \ Dunlap Karlin   | 1,352 | Van Wert, OH |
| 82 | Aston Scott T.  \ Preece Kevin A.  | 1,352 | Youngstown, OH |
| 82 | Huffman Melanie E.  \ Tingley Merle L.  | 1,352 | Geneva, OH |
| 85 | Kuhns Richard G.  \ McIntyre Gary E.  | 1,351 | Elyria, OH |
| 85 | Smolka Jean M.  \ Grant Kerry J.  | 1,351 | Sheffield, OH |
| 85 | Chadwick Harold E. III \ Hull Shane C. Sr | 1,351 | Gahanna, OH |
| 85 | Sillia Phillip G. Jr \ Bator Eric J.  | 1,351 | Bay Village, OH |
| 85 | Stover Nick H.  \ Tisdale Lance H.  | 1,351 | Massillon, OH |
| 90 | Troutman Robert A.  \ Anadilla Aris   | 1,350 | Cuyahoga Falls, OH |
| 90 | Rost (Johnson) Tiffany D.  \ Mrenak Brandi R.  | 1,350 | Fairborn, OH |
| 90 | Kennard Anthony T.  \ Kennard Brandon   | 1,350 | Wapakoneta, OH |
| 90 | Imler Max M.  \ Milbrandt Harley   | 1,350 | Ashtabula, OH |
| 94 | Griffith Brandon L.  \ O'Neal Phillip E.  | 1,349 | Columbus, OH |
| 95 | Grubb David A.  \ Tester Jeffrey   | 1,348 | Wapakoneta, OH |
| 95 | Duffield Ryan A.  \ Mara Paul A.  | 1,348 | Akron, OH |
| 95 | Sun Bunroeun   \ Sun Brandon   | 1,348 | Dayton, OH |
| 98 | Gray Aaron R.  \ Mollette John R.  | 1,347 | Reynoldsburg, OH |
| 99 | Bardoun Linda M.  \ Eckert Gwin A.  | 1,346 | Cuyahoga Falls, OH |
| 100 | Newman Ted   \ Spencer Doug K.  | 1,345 | Botkins, OH |
| 100 | King Michael   \ White Brandon D.  | 1,345 | East Cleveland, OH |
Doubles Optional Scratch Unofficial
| | | | |
| --- | --- | --- | --- |
| 1 | Eaton Bryan G.  \ Eaton Michael R. Jr | 1,465 | Fremont, OH |
| 2 | Sobel Benjamin C.  \ Scott Jeffery R. Jr | 1,430 | Chillicothe, OH |
| 3 | Bures Robert A.  \ Bures Robert J. Jr | 1,422 | Eastlake, OH |
| 4 | Pennington Steven L.  \ Novak Brandon L.  | 1,405 | Chillicothe, OH |
| 5 | Root Darren K.  \ Woodrum Danny R.  | 1,402 | Garfield Hts, OH |
| 6 | Burbo Edward J.  \ Dee Adam J.  | 1,361 | Fremont, OH |
| 7 | Sillia Phillip G. Jr \ Bator Eric J.  | 1,351 | Bay Village, OH |
| 8 | Troutman Robert A.  \ Anadilla Aris   | 1,350 | Cuyahoga Falls, OH |
| 8 | Kennard Anthony T.  \ Kennard Brandon   | 1,350 | Wapakoneta, OH |
| 10 | King Michael   \ White Brandon D.  | 1,345 | East Cleveland, OH |
| 11 | Pickett Joshua A.  \ Robertson Rickey L. Jr | 1,342 | Cincinnati, OH |
| 12 | Kelly Tyler   \ Nidiffer Craig   | 1,326 | Fremont, OH |
| 13 | Diamond Matthew A.  \ Jordan Andrew H.  | 1,321 | Chillicothe, OH |
| 14 | Brown Jeff A.  \ Loschetter Chris J.  | 1,313 | Parma, OH |
| 15 | Jones Matthew R.  \ Syx Steven R.  | 1,311 | Kettering, OH |
| 16 | Assaff Dennis J.  \ Sample Rob M.  | 1,308 | Bay Village, OH |
| 17 | Parschen Richard A.  \ Bogucki Rick A.  | 1,307 | Seven Hills, OH |
| 18 | Chadwick Harold E. III \ Hull Shane C. Sr | 1,306 | Gahanna, OH |
| 19 | Toles Nelson L.  \ Nolen James R.  | 1,305 | Cortland, OH |
| 20 | Wilson Dylon W.  \ Strickler Harrison S.  | 1,304 | Vermillion, OH |
| 21 | Boyd John H. III \ Ray Waldell T. Jr | 1,300 | East Cleveland, OH |
| 22 | Bradfield Michael   \ Honeysett Scott   | 1,296 | Fremont, OH |
| 23 | White Nolan P.  \ Paynter Bradley   | 1,294 | Chillicothe, OH |
| 24 | Shawver Richard M.  \ Downing James M.  | 1,290 | Parma, OH |
| 25 | Pappas Tori L.  \ Miller Brendon M.  | 1,289 | Columbus, OH |
| 25 | Clark Michael A. Jr \ Johnson Jason M.  | 1,289 | Bay Village, OH |
| 27 | Cummins Jonathan R.  \ Abner Eric M.  | 1,288 | Cleves, OH |
| 28 | Butcher Thomas A.  \ Smith Charles A.  | 1,287 | Cuyahoga Falls, OH |
| 29 | Stoffel Lauren N.  \ Barger Christopher W.  | 1,284 | Cleves, OH |
| 30 | Beeghley Christopher D.  \ Warner Michael D.  | 1,281 | Columbus, OH |
| 31 | Pappas Shane C.  \ O'Harra Shawn M. Jr | 1,278 | Columbus, OH |
| 31 | Restrepo Rocio   \ Hostetler Joseph M.  | 1,278 | Cuyahoga Falls, OH |
| 33 | Czerniak Jeff R.  \ Benton Michael S.  | 1,276 | Stow, OH |
| 33 | Meredith Tyler E.  \ Bellar Vincent   | 1,276 | Bay Village, OH |
| 35 | Confalone Anthony M. Jr \ Liber Gary E. Jr | 1,275 | Massillon, OH |
| 36 | Yergin Allen L.  \ Shreve John H. Sr | 1,272 | Sheffield Lake, OH |
| 37 | Brown Brian P.  \ Zysek Terry K.  | 1,270 | Powell, OH |
| 38 | Smith Brandon J.  \ Smith James B.  | 1,269 | Cuyahoga Falls, OH |
| 39 | Roderick Ryan M.  \ Allshouse Billy D. Jr | 1,266 | Cuyahoga Falls, OH |
| 40 | Pyros Louie   \ Kukay Chris C.  | 1,262 | Medina, OH |
| 41 | Trapletti George G.  \ Messina Carmen  III | 1,259 | Cleveland, OH |
| 42 | Thomas Ben B.  \ Kominek Travis L.  | 1,257 | Holland, OH |
| 43 | Tom Steven D.  \ Hannebaum Rick O.  | 1,253 | W College Cor, IN |
| 43 | Rohaley Rick A.  \ Radcliff Bill J.  | 1,253 | Brunswick, OH |
| 45 | Fleming Brandon   \ Naftzger Brian M.  | 1,252 | Cuyahoga Falls, OH |
| 46 | Morris Chad S.  \ O'Harra Ryan M.  | 1,251 | Chillicothe, OH |
| 47 | Cyphers Joshua A.  \ Cyphers Jeffrey A.  | 1,250 | Ashtabula, OH |
| 48 | Haywood Timothy W.  \ Duley Jeremy J.  | 1,244 | North Ridgeville, OH |
| 48 | Ruetz Andrew A.  \ Richardson Aaron M.  | 1,244 | Cortland, OH |
| 50 | Bishop Donald M. III \ Harvischak Robert B.  | 1,243 | Cortland, OH |
Singles HDCP Unofficial
| | | | |
| --- | --- | --- | --- |
| 1 | Noel Stacy D.  | 827 | Cuyahoga Falls, OH |
| 2 | Bowers Brian K.  | 809 | Van Wert, OH |
| 3 | Phillips Olivia L.  | 805 | Vermilion, OH |
| 4 | Ruthsatz Ryan M.  | 801 | Sandusky, OH |
| 5 | Hostetler Joseph M.  | 799 | Cuyahoga Falls, OH |
| 6 | Robinson Will J.  | 794 | Franklin, OH |
| 7 | Fender Hannah   | 793 | London, OH |
| 8 | Shevel Tim J.  | 790 | Elyria, OH |
| 8 | Menchhofer Tyler G.  | 790 | Celina, OH |
| 10 | Chadwick Harold E. III | 787 | Gahanna, OH |
| 11 | Honeywell Aaron D.  | 786 | Toledo, OH |
| 12 | Mercer Glenn E.  | 783 | Akron, OH |
| 12 | Kosier Wyiatt S.  | 783 | Cortland, OH |
| 14 | Abbott Kaden M.  | 779 | Sidney, OH |
| 15 | Azbill Alvin L. III | 777 | Franklin, OH |
| 16 | McBride Nathan K.  | 774 | Sidney, OH |
| 17 | Wilson Dylon W.  | 772 | Vermillion, OH |
| 18 | Norris Ronald J.  | 770 | Marysville, OH |
| 19 | Karas Donny A.  | 768 | Powell, OH |
| 20 | Schmidt Zachary D.  | 765 | Warren, OH |
| 21 | Murphy James M.  | 763 | Piqua, OH |
| 22 | Cornett Scott M.  | 762 | Cygnet, OH |
| 22 | Case Kimberly A.  | 762 | Sidney, OH |
| 24 | Sisler Jazmin S.  | 760 | Lorain, OH |
| 25 | Gray Chandler J.  | 759 | Celina, OH |
| 25 | Powell Charles   | 759 | Aurora, OH |
| 25 | Roth Dale J.  | 759 | Warren, OH |
| 28 | Pfeiler Ken M.  | 757 | Elyria, OH |
| 29 | Aston Scott T.  | 756 | Youngstown, OH |
| 29 | Jacobs Ryan A. Jr | 756 | Garfield Hts, OH |
| 31 | Phillips Chuck W. Jr | 753 | Chillicothe, OH |
| 32 | Goldman Mitch   | 752 | Willoughby, OH |
| 33 | Eckhardt Scott A.  | 751 | Westerville, OH |
| 33 | Hlas Joseph   | 751 | Copley, OH |
| 35 | Eckman Dustin C.  | 750 | Massillon, OH |
| 35 | Bailey Kaylyn S.  | 750 | Lakewood, OH |
| 35 | Kennard Brandon   | 750 | Wapakoneta, OH |
| 38 | Hohman Drew C.  | 748 | Lewis Center, OH |
| 38 | Nagy Adam   | 748 | Celina, OH |
| 38 | Leonard Jonathan C.  | 748 | Newark, OH |
| 41 | Adams Kyle   | 746 | Defiance, OH |
| 42 | Hogans Jared   | 745 | Antwerp, OH |
| 42 | Dobie Mike   | 745 | Wapakoneta, OH |
| 44 | Pittard Brad M.  | 744 | Ashtabula, OH |
| 45 | Bures Robert A.  | 742 | Eastlake, OH |
| 45 | Mensah Keith   | 742 | Sidney, OH |
| 45 | Flores Dion T.  | 742 | Fremont, OH |
| 48 | Selgo Dick E. Jr | 741 | Archbold, OH |
| 48 | Stone Stephen B.  | 741 | Garfield Heights, OH |
| 48 | Casto Jacob A.  | 741 | Vermilion, OH |
| 51 | Brown Steven C.  | 740 | Hiram, OH |
| 52 | Johnson David W.  | 739 | Dublin, OH |
| 52 | Thielsen Scott A.  | 739 | Newark, OH |
| 54 | Howison Thomas L.  | 738 | Chillicothe, OH |
| 54 | Kraly Deborah   | 738 | Lorain, OH |
| 54 | Dulaney Shawn P.  | 738 | Sidney, OH |
| 54 | Dukes Darnell M. Jr | 738 | Cincinnati, OH |
| 58 | Roberts Tony W.  | 737 | Sidney, OH |
| 58 | Hernandez Miguel R.  | 737 | Van Wert, OH |
| 58 | Mullholand Jarreth C.  | 737 | Fostoria, OH |
| 58 | Schipper Donald D.  | 737 | Lima, OH |
| 62 | Ford Lawrence E.  | 736 | Dayton, OH |
| 62 | Shellabarger Tyler J.  | 736 | Ohio City, OH |
| 64 | Collins Michael A. Jr | 735 | Bellevue, OH |
| 64 | Kerr Nate   | 735 | Gibsonburg, OH |
| 66 | Ortiz Joseph A.  | 734 | Geneva, OH |
| 66 | Yates Richard   | 734 | Tiffin, OH |
| 68 | Lang Jenna M.  | 733 | London, OH |
| 68 | Smith Bob A.  | 733 | Archbold, OH |
| 68 | Palmer William W.  | 733 | Van Wert, OH |
| 68 | Zarbaugh Albert C. III | 733 | Warren, OH |
| 68 | Houghton Jessica K.  | 733 | Windham, OH |
| 73 | Barker James J. Jr | 732 | Hilliard, OH |
| 73 | Bures Robert J. Jr | 732 | Eastlake, OH |
| 73 | Schnarre Virgil W.  | 732 | Wapakoneta, OH |
| 73 | Fetzer William L.  | 732 | Van Wert, OH |
| 73 | Lindsey Christopher R.  | 732 | Cincinnati, OH |
| 73 | Goldner Destiny R.  | 732 | Girard, OH |
| 73 | Sun Brandon   | 732 | Dayton, OH |
| 73 | Root Darren K.  | 732 | Garfield Hts, OH |
| 81 | Adkins Zachary H.  | 731 | Convoy, OH |
| 81 | Anderson Bobby W.  | 731 | Moraine, OH |
| 81 | Guillozet Chelsea M.  | 731 | Sidney, OH |
| 84 | Slepko Aaron J.  | 730 | Brunswick, OH |
| 84 | Ratliff Travis P.  | 730 | Franklin, OH |
| 84 | Benner Mark   | 730 | Curtice, OH |
| 84 | Gerencser Nathan P.  | 730 | Antwerp, OH |
| 84 | Wolford Charlie D.  | 730 | Celina, OH |
| 89 | Keenan Harvey   | 729 | Hilliard, OH |
| 89 | Bloom Zachary J.  | 729 | Marysville, OH |
| 89 | Smith James L.  | 729 | Strongsville, OH |
| 92 | Carter Andrea L.  | 727 | Bellevue, OH |
| 92 | Reau Mark A.  | 727 | Fremont, OH |
| 92 | Friesner Ian M.  | 727 | Lima, OH |
| 92 | Lee Kevin B.  | 727 | Cortland, OH |
| 92 | Ross Anthony   | 727 | Middletown, OH |
| 92 | Chaffins Christian J.  | 727 | Columbus, OH |
| 98 | Pappas Tori L.  | 726 | Columbus, OH |
| 98 | Carroll Kris A.  | 726 | Marysville, OH |
| 98 | Ward Brennan M.  | 726 | Aurora, OH |
| 98 | Rodgers D'Andre L.  | 726 | Akron, OH |
| 100 | Meyer Nathan L.  | 709 | Celina, OH |
| 100 | Menchhofer Greg L.  | 709 | Celina, OH |
Singles Optional Scratch Unofficial
| | | | |
| --- | --- | --- | --- |
| 1 | Hostetler Joseph M.  | 799 | Cuyahoga Falls, OH |
| 2 | Chadwick Harold E. III | 758 | Gahanna, OH |
| 3 | Pfeiler Ken M.  | 749 | Elyria, OH |
| 4 | Kosier Wyiatt S.  | 746 | Cortland, OH |
| 5 | Bures Robert A.  | 742 | Eastlake, OH |
| 6 | Wilson Dylon W.  | 735 | Vermillion, OH |
| 7 | Bures Robert J. Jr | 732 | Eastlake, OH |
| 8 | Eckman Dustin C.  | 729 | Massillon, OH |
| 9 | Dombrowski Patrick   | 724 | Seven Hills, OH |
| 10 | Smith James L.  | 721 | Strongsville, OH |
| 11 | Honeysett Scott   | 720 | Fremont, OH |
| 12 | Pappas Tori L.  | 716 | Columbus, OH |
| 13 | Parschen Richard A.  | 714 | Seven Hills, OH |
| 14 | Casto Jacob A.  | 712 | Vermilion, OH |
| 15 | Sutton James B.  | 711 | Cuyahoga Falls, OH |
| 16 | Shawver Richard M.  | 710 | Parma, OH |
| 17 | Ratliff Travis P.  | 709 | Franklin, OH |
| 18 | Getz Matthew G.  | 706 | Medina, OH |
| 19 | Delserone Richard   | 705 | Avon, OH |
| 19 | Bradfield Michael   | 705 | Fremont, OH |
| 21 | Hood Charles W. Jr | 702 | Vermilion, OH |
| 22 | Karas Donny A.  | 701 | Powell, OH |
| 23 | Scott Jeffery R. Jr | 698 | Chillicothe, OH |
| 24 | Grabski Jeffry A.  | 697 | Medina, OH |
| 25 | Lias Mark C.  | 696 | Cortland, OH |
| 26 | Rodgers D'Andre L.  | 689 | Akron, OH |
| 27 | Wagner Seth J.  | 686 | Vermillion, OH |
| 28 | Miller Brendon M.  | 684 | Columbus, OH |
| 28 | Richardson Aaron M.  | 684 | Cortland, OH |
| 30 | Dingler Dustin D.  | 683 | Massillon, OH |
| 31 | Testa Frank J.  | 681 | Cuyahoga Falls, OH |
| 32 | Palmer James M.  | 680 | Akron, OH |
| 33 | Marcum Marty E.  | 679 | Kettering, OH |
| 33 | Collier Charles O. Jr | 679 | Cincinnati, OH |
| 33 | Stone Stephen B.  | 679 | Garfield Heights, OH |
| 33 | Carver Devin   | 679 | Strongsville, OH |
| 37 | Jacobs Ryan A. Jr | 675 | Garfield Hts, OH |
| 38 | Roberts Robby J.  | 674 | Cuyahoga Falls, OH |
| 38 | Robertson Rickey L. Jr | 674 | Cincinnati, OH |
| 40 | Cummins Jonathan R.  | 673 | Cleves, OH |
| 41 | Loschetter Chris J.  | 672 | Parma, OH |
| 41 | Sweany Timothy S.  | 672 | Cleveland, OH |
| 41 | Kominek Travis L.  | 672 | Holland, OH |
| 44 | Schultz Cory D.  | 670 | Brunswick, OH |
| 45 | Yocum Michael J.  | 669 | Stow, OH |
| 45 | Litteral Christian A.  | 669 | Dayton, OH |
| 47 | Root Darren K.  | 668 | Garfield Hts, OH |
| 48 | Taylor Vern A.  | 667 | Amherst, OH |
| 48 | Dee Adam J.  | 667 | Fremont, OH |
| 48 | White Brandon D.  | 667 | East Cleveland, OH |
| 48 | Hughey Eric M.  | 667 | Cuyahoga Falls, OH |
All Events HDCP Unofficial
| | | | |
| --- | --- | --- | --- |
| 1 | Bures Robert J. Jr | 2,338 | Eastlake, OH |
| 2 | Hostetler Joseph M.  | 2,303 | Cuyahoga Falls, OH |
| 3 | Root Darren K.  | 2,289 | Garfield Hts, OH |
| 4 | Menchhofer Greg L.  | 2,268 | Celina, OH |
| 5 | Fender Hannah   | 2,262 | London, OH |
| 6 | Shevel Tim J.  | 2,235 | Elyria, OH |
| 7 | Dudgeon Megan R.  | 2,212 | Sidney, OH |
| 8 | Moeller Nate   | 2,210 | Celina, OH |
| 9 | McBride Nathan K.  | 2,202 | Sidney, OH |
| 10 | Wagner Wayne W.  | 2,199 | Sidney, OH |
| 11 | Schumacher Robert  JR | 2,195 | Gibsonburg, OH |
| 12 | Robertson Rickey L. Jr | 2,193 | Cincinnati, OH |
| 13 | Jordan Andrew H.  | 2,191 | Chillicothe, OH |
| 14 | Gray James L.  | 2,189 | Celina, OH |
| 15 | Zeruch John   | 2,187 | Windham, OH |
| 16 | Hawkins Monique M.  | 2,181 | Cuyahoga Falls, OH |
| 17 | Roby Duane E.  | 2,179 | Ada, OH |
| 18 | Rister Makayla N.  | 2,164 | Marysville, OH |
| 18 | Goldner Destiny R.  | 2,164 | Girard, OH |
| 20 | Clifford Jamie A.  | 2,161 | Chillicothe, OH |
| 20 | Chadwick Harold E. III | 2,161 | Gahanna, OH |
| 22 | Gerencser Nathan P.  | 2,157 | Antwerp, OH |
| 23 | Honeywell Aaron D.  | 2,151 | Toledo, OH |
| 24 | Hanna Patrick K.  | 2,149 | Westerville, OH |
| 24 | Wilt Tammy J.  | 2,149 | Sidney, OH |
| 24 | Case Kimberly A.  | 2,149 | Sidney, OH |
| 24 | Menchhofer Tyler G.  | 2,149 | Celina, OH |
| 28 | Bures Robert A.  | 2,148 | Eastlake, OH |
| 29 | Kennard Brandon   | 2,147 | Wapakoneta, OH |
| 30 | Frater Keith A.  | 2,146 | Ada, OH |
| 30 | Monroe Andrew D.  | 2,146 | Cuyahoga Falls, OH |
| 32 | Pfeiler Ken M.  | 2,143 | Elyria, OH |
| 33 | Carroll Kris A.  | 2,139 | Marysville, OH |
| 33 | Jasso Hank   | 2,139 | Bloomdale, OH |
| 33 | Aston Scott T.  | 2,139 | Youngstown, OH |
| 36 | Schott Jeff A.  | 2,138 | Celina, OH |
| 37 | Mercer Glenn E.  | 2,137 | Akron, OH |
| 38 | Bowers Brian K.  | 2,136 | Van Wert, OH |
| 39 | Coffield Megan E.  | 2,134 | Sidney, OH |
| 39 | Billerman Chad A.  | 2,134 | Ohio City, OH |
| 41 | Cantrell Doug R.  | 2,133 | Celina, OH |
| 42 | Savage Chris A.  | 2,130 | Celina, OH |
| 43 | Bush Eric M.  | 2,129 | Mechanicsburg, OH |
| 43 | Young Flevin   | 2,129 | DeGraff, OH |
| 45 | Abbott Kaden M.  | 2,127 | Sidney, OH |
| 46 | Johnson Joey A.  | 2,126 | Paulding, OH |
| 47 | Moore Howard A. IV | 2,125 | Hiram, OH |
| 48 | Allman Craig R.  | 2,123 | Cincinnati, OH |
| 49 | Wolford Tristen M.  | 2,121 | Celina, OH |
| 50 | Meyers Nicki L.  | 2,120 | Sidney, OH |
| 50 | Kaufman Angie   | 2,120 | Antwerp, OH |
| 50 | Palmer Jeffrey L.  | 2,120 | Gahanna, OH |
| 53 | Scott Jeffery R. Jr | 2,119 | Chillicothe, OH |
| 54 | Novak Brandon L.  | 2,118 | Chillicothe, OH |
| 55 | Hathaway Cory W.  | 2,117 | Celina, OH |
| 56 | Honeysett Scott   | 2,116 | Fremont, OH |
| 57 | Leonard Jonathan C.  | 2,113 | Newark, OH |
| 58 | Welch Edmund F.  | 2,112 | Van Wert, OH |
| 59 | Schmitt Cody S.  | 2,111 | Celina, OH |
| 60 | Kunkel Kris A.  | 2,110 | Akron, OH |
| 60 | Morris Alexander L.  | 2,110 | Amherst, OH |
| 62 | Gettys Sky L.  | 2,109 | Delaware, OH |
| 62 | Nagy Adam   | 2,109 | Celina, OH |
| 64 | Stewart Zachary C.  | 2,108 | Columbus, OH |
| 65 | Rister Tyler L.  | 2,106 | Marysville, OH |
| 66 | Benner Mark   | 2,105 | Curtice, OH |
| 66 | Shriver Bret A.  | 2,105 | Elyria, OH |
| 66 | Housel Kevin   | 2,105 | DeGraff, OH |
| 69 | Rivera Alex J.  | 2,103 | Elyria, OH |
| 69 | Wolford Charlie D.  | 2,103 | Celina, OH |
| 71 | Eaton Michael R. Jr | 2,102 | Fremont, OH |
| 71 | Klinger Kyler L.  | 2,102 | DeGraff, OH |
| 73 | Howell Bryan D.  | 2,101 | Westerville, OH |
| 73 | Guillozet Chelsea M.  | 2,101 | Piqua, OH |
| 75 | Bardoun Linda M.  | 2,100 | Cuyahoga Falls, OH |
| 75 | Osterholt Sue E.  | 2,100 | Celina, OH |
| 75 | Weber Christian P.  | 2,100 | Newark, OH |
| 78 | Chrisman Mike L.  | 2,097 | Celina, OH |
| 78 | Hall Greg L.  | 2,097 | Celina, OH |
| 80 | Keenan Harvey   | 2,094 | Hilliard, OH |
| 80 | Stabler Shawn M.  | 2,094 | Van Wert, OH |
| 82 | Walk Harlee R.  | 2,092 | Antwerp, OH |
| 83 | Morey Michael A.  | 2,091 | Sandusky, OH |
| 84 | Hole Johnathan   | 2,090 | Celina, OH |
| 85 | Ruthsatz Ryan M.  | 2,089 | Sandusky, OH |
| 86 | Ward Larry B.  | 2,086 | Franklin, OH |
| 86 | Cotterman Nichole M.  | 2,086 | Sidney, OH |
| 86 | Jones Matthew R.  | 2,086 | Kettering, OH |
| 89 | Johnson David W.  | 2,084 | Dublin, OH |
| 89 | Adkins Zachary H.  | 2,084 | Convoy, OH |
| 89 | Trapletti George G.  | 2,084 | Cleveland, OH |
| 92 | Cotterman Julia A.  | 2,083 | Sidney, OH |
| 93 | Reau Mark A.  | 2,082 | Fremont, OH |
| 93 | Stockton Alfried W.  | 2,082 | Sidney, OH |
| 93 | Dembski Scott R.  | 2,082 | Grove City, OH |
| 93 | Hionas Bryan S.  | 2,082 | Girard, OH |
| 97 | Freyhauf Kevin J.  | 2,081 | North Royalton, OH |
| 98 | McNaughton Pat N.  | 2,079 | Westerville, OH |
| 98 | Kraly Deborah   | 2,079 | Lorain, OH |
| 100 | Hilyard Kelly C.  | 2,078 | Piqua, OH |
| 100 | Eckhardt Justin C.  | 2,078 | Celina, OH |
| 100 | Cooper Rachelle N.  | 2,078 | Sidney, OH |
All Events Scratch Unofficial
| | | | |
| --- | --- | --- | --- |
| 1 | Bures Robert J. Jr | 2,338 | Eastlake, OH |
| 2 | Hostetler Joseph M.  | 2,303 | Cuyahoga Falls, OH |
| 3 | Bures Robert A.  | 2,148 | Eastlake, OH |
| 4 | Kennard Brandon   | 2,147 | Wapakoneta, OH |
| 5 | Scott Jeffery R. Jr | 2,119 | Chillicothe, OH |
| 5 | Pfeiler Ken M.  | 2,119 | Elyria, OH |
| 7 | Novak Brandon L.  | 2,118 | Chillicothe, OH |
| 8 | Honeysett Scott   | 2,116 | Fremont, OH |
| 9 | Robertson Rickey L. Jr | 2,112 | Cincinnati, OH |
| 10 | Eaton Michael R. Jr | 2,102 | Fremont, OH |
| 11 | Root Darren K.  | 2,097 | Garfield Hts, OH |
| 12 | Freyhauf Kevin J.  | 2,081 | North Royalton, OH |
| 13 | Wilson Dylon W.  | 2,077 | Vermillion, OH |
| 14 | Chadwick Harold E. III | 2,074 | Gahanna, OH |
| 15 | White Brandon D.  | 2,073 | East Cleveland, OH |
| 16 | Fleming Brandon   | 2,067 | Cuyahoga Falls, OH |
| 17 | Kominek Travis L.  | 2,065 | Holland, OH |
| 18 | Leduc Chris T. Sr | 2,064 | Eastlake, OH |
| 19 | Jordan Andrew H.  | 2,056 | Chillicothe, OH |
| 20 | Bator Eric J.  | 2,051 | Bay Village, OH |
| 21 | Kessler Eric D.  | 2,046 | Franklin, OH |
| 22 | Burbo Edward J.  | 2,045 | Fremont, OH |
| 23 | White Nolan P.  | 2,035 | Chillicothe, OH |
| 24 | Dombrowski Patrick   | 2,027 | Seven Hills, OH |
| 25 | Taylor Vern A.  | 2,023 | Amherst, OH |
| 26 | Walker Meeco R.  | 2,021 | East Cleveland, OH |
| 27 | Nolen James R.  | 2,020 | Cortland, OH |
| 28 | Parschen Richard A.  | 2,014 | Seven Hills, OH |
| 29 | Loschetter Chris J.  | 2,008 | Parma, OH |
| 29 | Tucker Troy D.  | 2,008 | Xenia, OH |
| 31 | Pappas Tori L.  | 2,002 | Columbus, OH |
| 31 | Tom Steven D.  | 2,002 | W College Cor, IN |
| 33 | Smith Brandon J.  | 1,999 | Cuyahoga Falls, OH |
| 34 | Lias Mark C.  | 1,995 | Cortland, OH |
| 35 | Czerniak Jeff R.  | 1,994 | Stow, OH |
| 36 | Walker Brian J.  | 1,988 | Cuyahoga Falls, OH |
| 37 | Assaff Dennis J.  | 1,986 | Bay Village, OH |
| 37 | Nidiffer Craig   | 1,986 | Fremont, OH |
| 39 | Watson William D.  | 1,981 | Franklin, OH |
| 40 | Sobel Benjamin C.  | 1,978 | Chillicothe, OH |
| 41 | Anadilla Aris   | 1,975 | Cuyahoga Falls, OH |
| 42 | Meredith Tyler E.  | 1,974 | Bay Village, OH |
| 42 | Cowper Kevin J.  | 1,974 | Brooklyn, OH |
| 44 | Sutton James B.  | 1,973 | Cuyahoga Falls, OH |
| 45 | Bowles Jason A.  | 1,972 | Bay Village, OH |
| 46 | Cummins Jonathan R.  | 1,971 | Cleves, OH |
| 47 | Testa Frank J.  | 1,968 | Cuyahoga Falls, OH |
| 48 | Brown Jeff A.  | 1,967 | Parma, OH |
| 49 | Miller Brendon M.  | 1,966 | Columbus, OH |
| 50 | Dee Adam J.  | 1,962 | Fremont, OH |
Award Scores
| | | | |
| --- | --- | --- | --- |
| 2/25/23 | Destinie Keeton | 300 | Cleveland |
| 2/25/23 | Ronald Hall | 300 | Ashtabula |
| 2/25/23 | Mike Eaton Jr | 300 | Dayton |
| 2/25/23 | Mike Eaton Jr | 859 | Dayton |
| 2/25/23 | Austin Jenkins | 300 | North Royalton |
| 3/11/23 | Robert J Bures | 300 | Eastlake |
| 3/11/23 | Robert J Bures | 843 | Eastlake |
| 3/18/23 | Ryan Huschka | 300 | Salem |
| 3/18/23 | Richard Shoaft | 300 | Stow |
| 3/18/23 | Tyler Jordan | 300 | Akron |
| 3/18/23 | Brandon Kennard | 300 | Wapakoneta |