**NEW FOR THE 2024 WOMEN'S CHAMPIONSHIPS TOURNAMENT**
Only 4-person teams will be offered during the team event of the Championship Tournament
On-line registration has been added as an option this year! We hope this will make entering and managing your team(s) an easier process. On-Line Registration is the preferred method for registration and payment.
Entries close January 17, 2024
Scan  the QR code below to be taken to the on-line registration portal to sign up for your desired squads.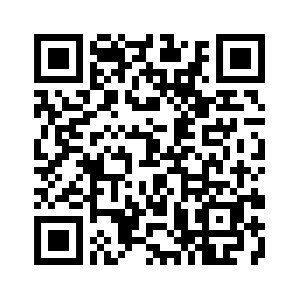 If you have any questions regarding the Women's Championships, please contact:
Robert Havholm
E-mail: [email protected]
Phone: 937-684-5427
Bolero Lanes Fostoria – Team Event
1090 US-23
Fostoria, OH 44830
419.435.3990

Toldeo Sports Center – Doubles/Singles Event
1516 Starr Ave.
Toledo, OH 43605
419.693.0687

Singles HDCP - Un-Official
Singles Actual - Un-Official
Doubles HDCP - Un-Official
Doubles Actual - Un-Official
All Events HDCP - Un-Official
All Events Scratch - Un-Official
4 Person - Team HDCP - Official
| | | | | |
| --- | --- | --- | --- | --- |
| 1 | Strikeout Crew | 2,897 | $1,500.00 + Jackets | Grafton, OH |
| 2 | A. Freytag Masonry | 2,817 | $750.00 | Sidney, OH |
| 3 | Wilson Law Team B | 2,796 | $700.00 | St. Marys, OH |
| 4 | Alley…OOPS! | 2,769 | $600.00 | Elyria, OH |
| 5 | Good Vibes | 2,759 | $500.00 | Hamilton, OH |
| 6 | Sidney's Fab 4 | 2,744 | $400.00 | Sidney, OH |
| 7 | Dirty Birds | 2,724 | $350.00 | Toledo, OH |
| 8 | X-Factors | 2,718 | $250.00 | East Liverpool, OH |
| 9 | Shitz-N-Giggles | 2,710 | $230.00 | Hanoverton, OH |
| 10 | We Dem Girlz III | 2,707 | $200.00 | Cincinnati, OH |
| 11 | Chicks with Balls | 2,698 | $185.00 | Plain City, OH |
| 12 | HotLocks | 2,693 | $160.00 | Clarington, OH |
| 12 | Mom's Night Out | 2,693 | $160.00 | Van Wert, OH |
| 14 | Hilltop Printing | 2,682 | $142.50 | Defiance, OH |
| 14 | 50 Shades of Pink | 2,682 | $142.50 | Trenton, OH |
| 16 | Fantabulous Four | 2,671 | $135.00 | Girard, OH |
| 17 | Wilson Auction & Realty Co. | 2,670 | $130.00 | West Unity, OH |
| 18 | Just for Fun | 2,668 | $125.00 | Bryan, OH |
| 19 | Brew Crew` | 2,666 | $120.00 | Minster, OH |
| 20 | Just One Less | 2,665 | $112.00 | Dayton, OH |
| 20 | Barb's Bowling Babes | 2,665 | $112.00 | No. Olmsted, OH |
| 22 | Alley Cats | 2,664 | $112.00 | Niles, OH |
| 22 | Last Minute | 2,664 | $112.00 | Springfield, OH |
| 24 | Franklin's Friends | 2,663 | $112.00 | Brooklyn, OH |
| 24 | SMB Acres | 2,663 | $112.00 | Minerva, OH |
| 26 | Handicap 4 | 2,660 | $112.00 | Metamora, OH |
| 27 | Lemondroppers | 2,657 | $112.00 | Fairfield Township, OH |
| 28 | Lucky Strikers | 2,654 | $112.00 | Hilliard, OH |
| 28 | Full Racks No Balls | 2,654 | $112.00 | Toledo, OH |
| 30 | Wendal's Gals | 2,653 | $112.00 | Grove City, OH |
| 31 | Pin Pals | 2,652 | $112.00 | Bryan, OH |
| 32 | Wiseway Pin Pals | 2,651 | $112.00 | Covington, KY |
| 33 | No Excuses | 2,650 | $112.00 | Austintown, OH |
| 34 | Clean Sweep | 2,649 | $112.00 | Van Wert, OH |
| 34 | Enigma | 2,649 | $112.00 | Groveport, OH |
| 36 | Fab Four | 2,647 | $112.00 | Erlanger, KY |
| 36 | Massillon 2 | 2,647 | $112.00 | Uniontown, OH |
| 38 | Paulus Insurance | 2,646 | $112.00 | Quaker City, OH |
| 39 | Tumbleweed | 2,645 | $112.00 | Oak Harbor, OH |
| 40 | Mainie's Wild Ones | 2,644 | $112.00 | Van Wert, OH |
| 41 | Norada 2 | 2,641 | $112.00 | Ada, OH |
| 42 | Carman's Crew | 2,640 | $112.00 | Hamersville, OH |
| 42 | Bucknuts | 2,640 | $112.00 | Westerville, OH |
4 Person - Team Scratch - Un-Official